We craft compelling brand designs and identities that leave a lasting impact. Through the fusion of creativity and strategic thinking, we empower businesses to connect with their audience, foster brand loyalty, and achieve remarkable growth.
We Build Brand Identities.
Over a Decade of Experience
With over a decade of honing our craft, our graphic design agency has become a trusted partner, delivering exceptional design solutions that have stood the test of time.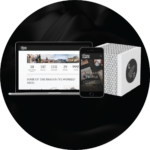 As experts in brand identity, we excel at crafting impactful logos, comprehensive brand guides, immersive brand buildouts, and captivating websites that seamlessly capture and communicate the essence of your business.​
With meticulous attention to detail, our logo designs are crafted to make a lasting impact, representing your brand's unique personality and establishing a strong visual identity that resonates with your audience.​
Our packaging designs are thoughtfully created to captivate consumers, ensuring your products stand out on shelves and leave a lasting impression. With a perfect balance of creativity and functionality, we bring your brand to life through innovative and visually compelling packaging solutions.​
Witness the stunning showcase of our exceptional projects, where creativity meets craftsmanship in perfect harmony.
Unlock the transformative power of our creative expertise in logo design and brand identity across diverse industries, and experience the difference that over a decade of experience, tailored solutions, and a down-to-earth approach can make for your business.